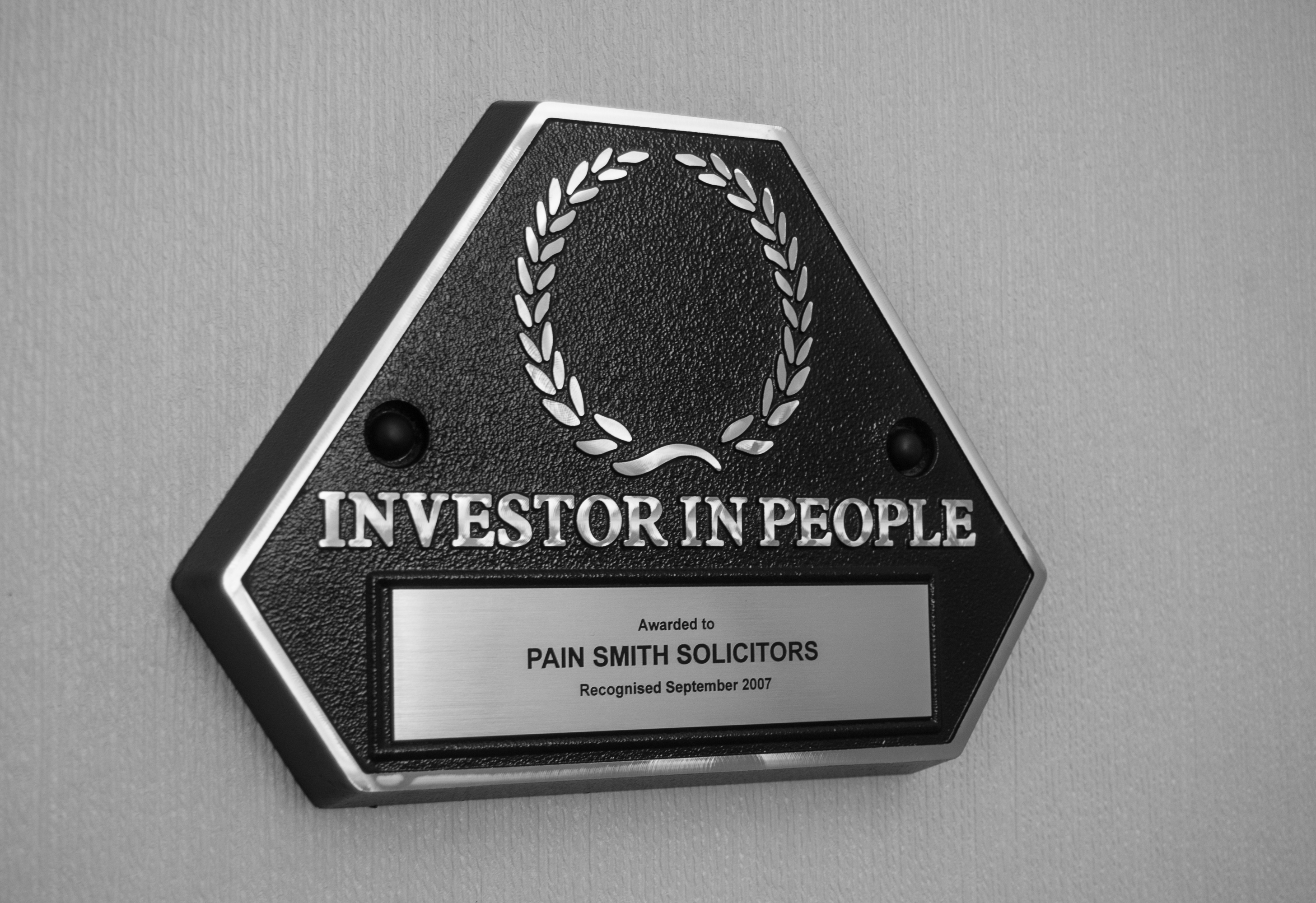 Would you like to work for PainSmith Solicitors? Do you think you can add value to our team?
Paralegal. Painsmith wants to recruit a Paralegal with experience in any area of law. Experience in the field of  civil litigation and  landlord and tenant law would be desirable but not essential for the right candidate. In the long run you would be expected to run your own caseload under supervision.
Legal Administrator. This post is an adminstrative role but with up to 50% legal work. No experience necessary as training will be given.
For both  roles you will need to have a willingness to learn and expand on all areas of landlord and tenant law, as well as taking on any tasks you are given. You will also need the ability to work under pressure both on your own and as part of the team.
Please send CV and covering letter, stating which role you are applying for, to marveen@painsmith.co.uk
PainSmith Solicitors has a strict policy of only offering training contracts to current staff. We will not accept training contract applications from outside the firm
Why Work With Us?
PainSmith Solicitors is a small firm with big horizons. We have a friendly, tight-knit team and work hard to maintain that. Our office is in a pleasant semi-rural location within reasonable commuting distance of London, Guildford, Southampton and Portsmouth and our staff are both local and from further afield. We are deeply committed to staff training and opportunities and encourage all our staff to take a full part in our internal and external training programme. Our strong showing in Lexcel and IIP standards reflects this.
Despite our size we punch well above our weight and are widely recognised as one of the leading property law firms in England & Wales. We do not keep our paralegals making tea or driving a photocopier and will give you as much responsibility and experience as we believe you can handle, and then help you to do more!